Back To Events
Tai Chi • Tuesday Evenings • Peoples Park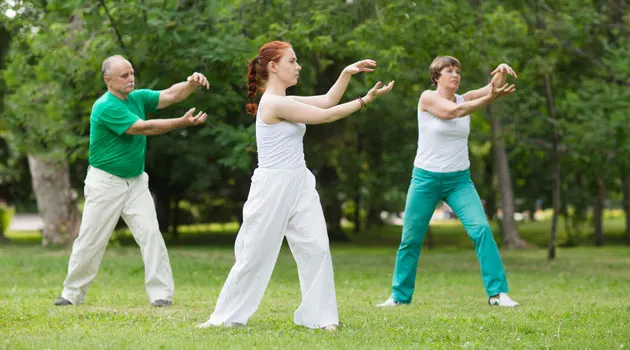 Price:

€10.00

Start date:

This Event Has Ended.

Event Venue: Bray
weekly outdoor class on Tuesday early evenings.
starting Tuesday 6th June 2023
At West-end of the park (furthest from the Town)
from 5.30 to 6.30pm
8 classes in all until 25th July
€10 per class with €2 discount for students, unemployed or retired participants
Card payments accepted
Students will be learning a different form of Qi Gong to that taught at the Friday class, called Ma Wang Dui.
Indoor classes will continue in Little Flower Hall 1 to 2pm Fridays 'till 21st July.
If weather is too bad to hold a class, she will postpone class and will post an update on FB.